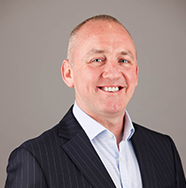 Ben Pudney
Executive Manager Supply Chain
Ben is a member of the ASC Group Executive and leads ASC's 100-person supply chain team. He is also responsible for more than 1,200 suppliers that comprise the supply chain supporting ASC's programs.

Before joining ASC in 2015, Ben held senior supply chain and operations management roles with companies in Australia and the UK, including BHP Billiton, Accenture and Linfox.

Ben holds an MBA and Bachelor of Economics from the University of Adelaide. He is also a Certified Practising Accountant and a graduate member of the Australian Institute of Company Directors. Ben is a past sponsor of ASC's Diversity and Inclusion program.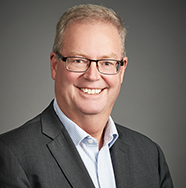 Peter Tromans
Executive Manager LoTE Program
Peter is responsible for supporting the successful execution of the Collins Class Submarine Life-of-Type-Extension (LOTE) Program.

Peter has over 30 years' defence industry experience, including more than 25 years working on two of Australia's most complex naval programs, the Collins Class submarines and Hobart Class destroyers.

He held engineering roles in the design, construction and sustainment phases of the Collins Class submarines prior to taking on his current role, most recently as Executive Manager of Engineering.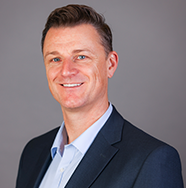 Mark Stephens
Executive Manager CCSM Program
Mark was appointed Executive Manager Collins Class Program in August 2020, responsible for all Collins Class submarine sustainment and maintenance activities in Osborne, South Australia and Henderson, Western Australia. He is accountable to execute the Collins In Service Support contract.

Mark had previously spent eight years in Collins Class operations, supporting over 650 permanent employees across ASC's two sites since 2012. He has over 33 years' experience in the defence industry, fulfilling a number of senior roles at ASC since joining the company in 2004, including Supply Chain Manager across the Air Warfare Destroyer and Collins programs, Commercial Manager for submarine through-life-support, and as Senior Project Manager for submarine design and engineering.

Mark is a Royal Australian Navy veteran with ten years' service as a combat system specialist in surface combatants.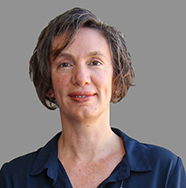 Marli Smith
Head of Procurement
Marli leads ASC's procurement function, which includes the sustainment of Australia's Collins Class submarine fleet. She manages procurement activities for ASC in South Australia, Western Australia and for boats deployed internationally.

An experienced procurement and supply chain leader, Marli was appointed to the South Australian Premier's Council for Women in 2021. She has international experience in the defence, oil, gas and mining industries and, prior to joining ASC in 2017, held senior procurement and supply chain roles at companies including Santos and Anglo American. Marli holds a Bachelor of Laws from the University of South Africa.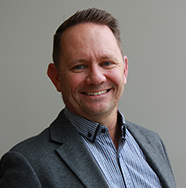 Andy Semmler
Head of Australian Industry Capability
Andy is a member of the ASC Supply Chain Leadership team, responsible for delivery of Australian Industry Capability strategy and operational activities to help support and develop a Sovereign Industrial submarine supply chain.

With over 30 year's defence industry experience, Andy has held multiple senior procurement and supply chain roles with BAE Systems Australia and was the Australian Industry Capability Manager with Naval Group Australia prior to joining ASC.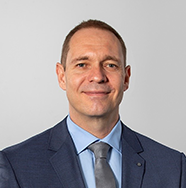 Marius Pretorius
Head of Digital Supply Chain
Marius heads ASC's Digital Supply Chain team. He is responsible for developing a team to enable digital supplier connectivity, automation, governance and data analytics to support an industry leading sovereign supply chain capability.

Marius has over 20 years of international manufacturing and supply chain experience in the automotive, mining and defence industries with large, complex international organisations and suppliers, including Naval Group Australia. He has set up and led diverse teams in manufacturing capability, supply chain and product introduction in senior management roles.

Marius also has extensive experience in several large green field start-ups, operational transformation and digitalisation projects in Australia and abroad. Marius holds an MBA and is a Certified Professional Manager (CPMgr).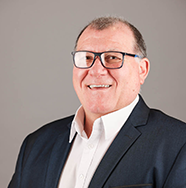 Mark Moody
Head of Warehousing & Logistics
Mark leads ASC's warehousing and logistics capability supporting Australia's Collins Class submarine fleet maintenance activities to exceed global benchmark performance standards in South Australia, Western Australia and for boats deployed internationally. Mark also championed material transitioning for the fleet's in-service support contract.

An experienced warehousing and logistics professional and supply chain leader, Mark has held prior operations roles in the defence and building industries, as well as the distribution sector in organisations including Lysaght and Ozroll.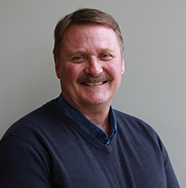 Jase Pearce
Security Advisor
Jase is a member of the ASC Security Group and is responsible for ASC's Supply Chain Security and alignment to the Defence Industry Security Program (DISP) of more than 1,200 suppliers.

Before joining ASC in 2021, Jase held a security supply chain position with Naval Group Australia. He has also held training industry roles with his own business and served in the Australian Defence Force for 23 years.

Jase holds qualifications in security, training, management and operations.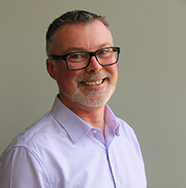 Paul Costin
Head of Product Safety
Paul is the Head of Product Safety and looks after Quality Assurance, Supply Quality Control, Calibration and Operations Quality, Engineering Assurance, Product Safety Investigations and System Safety Engineering. This position marks Paul's third time with ASC, totalling nine years across the Collins Class and the Air Warfare Destroyer program, with similar periods at Saab Systems and L-3 Harris as System Safety manager, building high integrity combat and hydrographic survey systems and product safety cases.

Paul's focus is achieving high integrity through the design, build and maintenance lifecycles, including the integration of supplier products and expertise, provided through the ASC technical support network.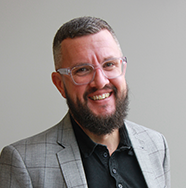 Michael Smith
Australian Industry Capability Lead
Michael is a member of ASC's Australian Industry Capability (AIC) Team and is passionate about supporting Australian industry with developing new sovereign capabilities.

Before joining ASC, Michael was the AIC Lead with Naval Group Australia and held Industry and Business Development senior leadership roles in SMEs prior to this.

Michael also holds a position with the Australian Industry Defence Network SA to help SMEs engage within the defence sector.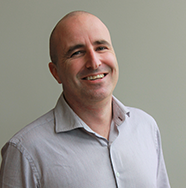 Tyrone Simpson
Regional Security Manager
Tyrone is the Facility Security Officer at ASC, managing security and providing advice to ASC sites in South Australia.

Prior to joining ASC in 2018, Tyrone worked in various roles at the Royal Australian Air Force, his last position as the Security and Counter Intelligence Manager for a DSTG joint operational unit. Tyrone is an active reservist in the Royal Australian Air Force and manages the security governance cell for three Security Forces Squadron which provides specialist advice to all Air Force units.